Products: Defence
DE-OX® analyzers are successfully used by many organizations in the world such as the Italian Navy, Air Force, Army, Carabinieri and Fire Brigade in Italy, the US NAVY, and many NATO and non-NATO member organizations.
The DE-OX® range is fully customizable with infinite possibilities of modifications and combinations starting from standard units.
TEMC® also supports its customers from the study to the development and manufacturing of new products suitable to cover operational, logistical, security and tactical needs.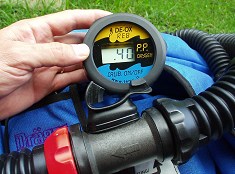 DE-OX® REB represents the simplest and up-to-date measurement instDE-OX REB newrument for the analysis of oxygen partial pressure in both semi close and close reabreathers. It has been especially designed and manufactured for diving applications. DE-OX® REB is used by … read more →